Any dealer who accepts payment by credit card should be aware of Section 75 of the Consumer Credit Act 1974.
In a nutshell if a customer pays something between £100 to £30,000 on credit, then the credit provider is equally liable should something go wrong i.e. the car is defective.
The customer has the option of seeking a full refund of the purchase price from either the dealer or the credit provider in the event of a breach of contract, which entitles the customer to reject the car.
So even if the customer pays a deposit of just £100 on a credit card against a £15,000 car, then he will be able to seek a refund of the whole purchase price from the credit provider if the dealer fails or refuses to provide a refund against a legitimate claim.
Here's the rub – the card provider will then recoup its outlay from the dealer plus expenses!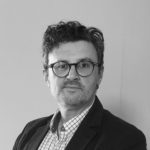 Howard Tilney
Legal Advisor