Over the Christmas months, we were told about fines of up to £10,000 being handed out to those who held unlawful gatherings.
Whether they be "raves" in warehouses or more blatant partying in houses or in the streets, fines were being handed out quite merrily it would seem.
One of our clients also received a visit from their local constabulary and were told that they were going to be prosecuted for holding such an illegal gathering in their offices. Our client's position is that they were simply holding their annual "Secret Santa" – on a socially distancing basis!
If we get to find out what happens, we'll let you know. But, please be mindful of this when sharing offices with your colleagues during these days of lockdown.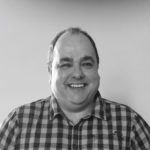 Jason Williams
Legal Advisor