We are still seeing complaints against our dealers for the mis-selling of PPI on car finance deals.
Most of the cases we are dealing with relate to finance deals from around 6 years ago and in general these are from customers taking a punt on a claim following encouragement from one of the consumer websites. Many of these customers cannot remember very much about the transaction and are probably disappointed when we send copies of documents which clearly show our dealers have been upfront and transparent.
Claims management companies are still trawling for customers from whom they can cream a high percentage of any successful claim and so we expect cases to continue to come in regardless of merit.
The Financial Ombudsman Service, who ultimately end up adjudicating on any PPI claims which are not settled, report that in the last six months of 2014, they dealt with 104,877 PPI complaints. Just over half are decided in the customer's favour and so that leaves over 50,000 potentially spurious PPI claims.
As ever, if any Lawgistics members have any problems with PPI complaints, do contact us for assistance.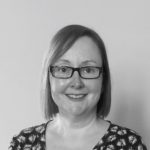 Nona Bowkis
Legal Advisor