If time were as easy to turn back as the odometers of cars then one wonders whether Erk Dymiter and Krystian Skowronski would have opted to indulge in the car trade as they did.
Following a very long investigation by Trading Standards they were each given 18 month prison sentences. As well as charges for reducing mileages, charges were also proven for conspiracy to defraud and money laundering offences.
We understand that the two used false names and telephone numbers to hide their identities, that cars had been sold with false MOTs and service histories and in some cases, the mileages had been reduced by as much as 100,000 miles.
It is individuals like these who sadly give the entire motor industry an undeserved bad name and are the stories that always hit the headlines. Regrettably, you will never see a headline saying "Car dealer repairs vehicle despite being under no legal obligation" or "Dodgy consumer tries to cheat car dealer" – although each are far more prevalent.
And whilst we congratulate Trading Standards for their efforts here, it is surprising that there was no reporting of any Order given by the court under the Proceeds of Crime Act. This allows enforcement agencies to recover the ill-gotten financial gains obtained through crime. The press release I read stated that the two of them are "believed to have pocketed thousands of pounds" – which suggests that they may well be re-united with it all once they are out of prison…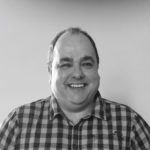 Jason Williams
Legal Advisor