We have had a few calls recently regarding vehicles that have been advertised as a "one owner" vehicle, later turning out to be previously owned by a vehicle hire company.
There is only one previous owner, however, the general suggested meaning behind 'one previous owner' suggests that it has only been driven by one owner. If a vehicle has been owned by a vehicle hire company then there is a high chance that the vehicle has been driven by a large number of people in different situations and consumers can argue that advertising it as a one owner vehicle is misrepresentation.
We all know these vehicles may have been very well maintained and there is nothing mechanically wrong with them, however, we find that when consumers find out that the vehicle has been owned by a hire company previously they become very unhappy and lose confidence in the vehicle. We would always suggest that the heritage of a vehicle should be disclosed to a potential buyer during the sales process and allow consumers to view all the vehicles paperwork including the logbook, service history etc.
If you have not specifically advertised the vehicle as being owned by a vehicle hire company previously then there are still strong arguments we can make and if you find yourself in this situation you should seek advice straight away.
We are aware of a claims management company who are encouraging consumer complaints and claims about this. If you are contacted by a consumer who has found themselves in this situation then please contact us and we will be happy to assist you.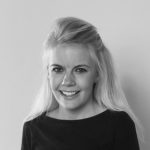 Stephanie Strachan
In remembrance of Stephanie Strachan 1990-2020