Clocking my car apparently!
The Trading Standards Institute has released their "12 Scams of Christmas". And in at number 10 is the aforementioned car clocking.
Surprising really, every car dealer I speak to in December tells me that they struggle to give cars away in the run-up to Christmas! We don't encourage car clocking to get around this incidentally!
Member of Parliament and Consumer Minister Jo Swinson demonstrated precisely why she was elected to the House of Commons by urging customers to bear in mind "that if it is sounds too good to be true, it probably is". Amazing! How could anyone come up with such unique words of wisdom?
Maybe next year Lawgistics will produce their own list –"The 12 Cons by Customers". With that in mind, may I give our clients some seasonal advice that no-one has ever suggested before? OK. Always bear in mind that you should "never judge a book by its cover".
My seat in Parliament must surely be a mere formality now…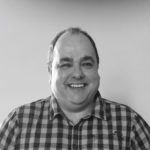 Jason Williams
Legal Advisor