I'm afraid the OFT haven't disclosed the precise reasons why and it is certainly not our wish to 'name and shame' the individual or his business here.
However, on 22 July, the OFT has used its new powers that were granted to it in February which allows them to suspend a credit licence where it feels the need to urgently protect consumers' interests.
The individual affected has the chance to put forward reasons to the OFT Adjudicator as to why the suspension should be revoked. If and when he does, a decision will be made whether to confirm the suspension, amend it or withdraw it.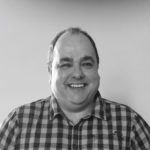 Jason Williams
Legal Advisor