From the 1 September 2015 GAP insurance products can no longer be sold at point of sale and a list of prescribed information will need to be made available to customers at least two clear days before any sale of such product can be concluded.
First, the customer must now be given prescribed information about the GAP product in a clear and accurate manner in writing or another durable form.
Secondly, there must be two clear days (deferred opt-in) between the date upon which the prescribed information has been provided and when the GAP product can be sold to the customer. For example, where a customer buys a car on a Monday and the prescribed information in relation to a GAP product is provided on that same day, then they must now be given two clear days (Tuesday and Wednesday) to consider their options before concluding the purchase of the GAP product, if they so wish, from the third clear day onwards, being Thursday in this case. Customers may initiate earlier sale if they confirm in writing that they understand and accept the terms of the GAP product and that they are, by their own free will, choosing not to be subject to the deferred opt-in period. However, this can only be done the day after purchase of the car, being Tuesday in our example.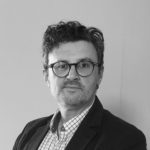 Howard Tilney
Legal Advisor