The Price Marking Order 2004 requires that the cars displayed for sale in a show room or in the forecourt must have their price shown.
This Order does not apply to advertisements for the cars, for example, placed on Autotrader.
Even when the Price Marking Order does not apply, the Consumer Protection from Unfair Trading Regulations 2008 are broader in scope and may be applicable. The Regulations require the trader to provide clear pricing information if it would affect a consumer's decision to buy.
The Chartered Trading Standards Institute has produced a helpful guide to assist traders with pricing requirements, although this guide has no obligatory force:
https://www.businesscompanion.info/sites/default/files/Guidance-for-Traders-on-Pricing-Practices-Apr-2018.pdf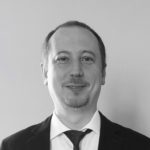 Kiril Moskovchuk
Legal Advisor