A 16 year old boy suffered burns from remnants of toxic paint stripper when assisting another employee refilling a wheel stripping tank according to a recent HSE report.
The boy was cutting labels off containers in order to aid their disposal and some of the product left in the container flicked up into his eyes and his face. His vision was seriously affected for a month and he experienced scarring on his face.
Effectively the company failed to avoid exposure to the chemical and should have provided him with safety goggles.
The company was fined £4000 and had to pay costs of £6319.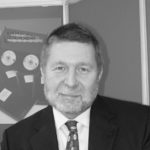 David Combes
In remeberance of David Combes 1948 – 2020