Finally, on 12 April 2021, car dealers can open their doors and welcome customers back on their forecourts.
It's been an interesting year with debates over commission payments on furlough, distance sales, and test drives to name but a few issues arising due to Covid. At Lawgistics, we have been kept super busy with reading and digesting each new bit of guidance and law introduced for interpretation to our members so they stay in business and on the right side of the law. We are pleased that our advice did indeed look after our members' interests ensuring the right furlough payments were made to sales staff, the correct distance sales paperwork had been issued, and no-one was ever fined for allowing the customer a test drive – despite otherwise unhelpful and unsubstantiated rumours, and in fact, misunderstanding of the law from some Trading Standards regions.
As we go back to some sort of normal, motor traders can now avoid the distance sales obligations by taking a reservation fee from customers, either online or over the phone, as opposed to a deposit. This option means any deal is done on the trader's premises after the customer has physically seen the vehicle. Of course, during lockdown, dealers were not allowed to operate from their premises and could only respond to remote orders hence all sales becoming distance sales. Going forward, we would expect all car dealers to do a mix of both.
A distance sale is classed as a distance sale if it is part of an "organised distance sales scheme." Therefore, if car dealers return to traditional forecourt sales and only very occasionally deliver a vehicle to a customer on a "sight unseen" basis, those occasional deals will not count as a distance sale. However, if a dealer is offering deliveries on their website as a general option, this would be a distance sale and viewed as part of how the dealer operates.
For those car dealers not offering deliveries, a sale will only be a distance sale if the customer commits to purchase before ever laying eyes on the vehicle. A deposit commits a buyer to a purchase whereas a reservation fee doesn't. So, if you take an online deposit, this would be a distance sale which allows the customer the 14 days period in which they can return the car for essentially any reason including because they just don't like it. If you take an online reservation fee, the customer has not committed to purchase and they can change their mind. In this scenario, the customer only commits when they pay a deposit or the full price once they have seen the vehicle and therefore, it's not a distance sale.
If in any doubt, please do call our legal helpline to discuss because regardless of the new normal, distance sale paperwork will still need to be given out where appropriate.
Given the number of sales made by our members over the last year, we have seen very few returns under the distance sales rules. Those vehicles which have been returned by the customer have been subject to deductions for usage thanks to our distance sales template which was designed to protect car dealers from customers abusing the system.
We have heard of car dealers who have failed provide distance sales paperwork. Unfortunately, for them, any lockdown sale has given their customer a year and 14 days to return the vehicle for a full refund. We truly hope this doesn't come back and bite any of those dealers. However, if it does, we will try and find a way to defend the matter as defending car dealers is what we do.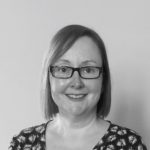 Nona Bowkis
Legal Advisor