While we have already set out the new parameters for MOT testing, it is worth repeating that not only have the categories for potential failure and Advisory items been amended and widened, being placed in three new definitions, but that such changes should be regarded as sound guidance for ANY work you undertake on a car at any time.
If, for instance, a car is on a ramp for a new exhaust to be fitted, but a road spring is found to be broken, that car CANNOT be permitted to return to the road without the owner signing a disclaimer, which clearly warns that the car is dangerous and must not be used on the Highway.
Using a car illegally can attract penalty points, a fine or a disqualification if found guilty of such an offence.
Always ensure you have a signed disclaimer and indemnity before the customer removes a car from your workshop when it is adjudged to be "dangerous".
There have already been reports of misinterpretation and deliberate misreading of the guidance by some garages who are holding motorists to ransom.
Let us be clear. Where a vehicle on test is diagnosed with DANGEROUS faults, while it is illegal to use a dangerous car upon the highway, it is also illegal to hold someone's property against their will. If a motorist demands his "dangerous" car be returned to him unrepaired, it must be released to him, having paid his bill. It is not permissible to hold the car until the fault is repaired, but for the protection of the garage it is wise to compel the customer retrieving his car to sign a disclaimer. If he refuses, you have the right to warn him of the risk and make a note or preferably a recording of that conversation, to protect the garage from litigation that might follow as a consequence.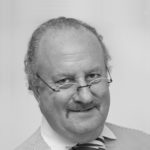 Philip Strickland
Legal Advisor