Hot on the heels of the fine for Honda after they emailed customers asking if they would consent to further marketing messages, the price comparison site Moneysupermarket is issued an £80,000 fine for beaching the same Privacy and Electronic Communications Regulations (PECR).
In the Moneysupermarket case, they decided to email over 7 million people whose email address they had on file. They said it was to update these 7 million people on their terms and conditions. However, all of these people had opted to not receive direct marketing and so the ICO issued an £80,000 fine for breaching their privacy.
If you want to avoid a similar fine, now is the time to make sure you either have specific consent from the person to whom you are sending MOT reminders or details of new deals and new cars coming into stock or you meet the criteria for the 'soft opt in' under Regulation 22 of the Privacy and Electronic Communications (PECR) meaning you can direct market under the GDPR lawful basis of legitimate business interest – more on this to come.
In short, direct marketing requires PECR Reg 22 'soft opt in' or consent.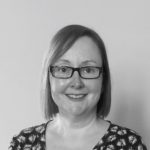 Nona Bowkis
Legal Advisor