In this case, our member was sued for breach of contract and it has been argued that the vehicle supplied by the motor trader was stolen. Suffice to say, the evidence to support such claim is inconclusive, at best.
A formal request was made to the Metropolitan Police Service for confirmation of the date of theft, which was relevant to establishing the issue of liability.
Unfortunately, the Police proved wholly uncooperative and failed and/or refused to divulge such basic and important information, citing the provisions of the Data Protection Act 2018, which in turn forced our member to make a formal application to the Court at cost for a suitable third party disclosure order against the Police.
With the assistance of Lawgistics and counsel (a specialist barrister) our member has now obtained a suitable order pursuant to CPR 31.17, compelling the Police to comply with its previous request, to include the disclosure of all relevant documents on point. Watch this space.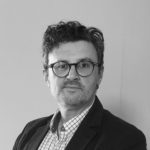 Howard Tilney
Legal Advisor