Let's be honest; talking about our mental health to another person is not easy!
As an Employer or a Line Manager within your own business you may have employees who are experiencing some mental health issues. Research by the HSE suggests that 1 in 4 people in the UK will have a mental ill-health issue at some point and that prolonged work-related stress can lead to both physical and psychological damage, including a diagnosis of clinical anxiety and/or depression.
Figures from the HSE tell us that anxiety, depression and work-related stress accounted for 57% of the total of working days lost across the UK during 2017 /18. This is a very significant fact and at huge cost to industry, to society at large and of course to the individual concerned.
As a Line Manager it is essential that as soon as you notice that an employee may be having difficulties associated with their mental health and wellbeing then you will need to talk to them. Early action can prevent the situation worsening. Sometimes it might be the case that the person does not want to speak to you directly – in such a case you should suggest they speak to someone else within the organisation or you could suggest they seek further advice from their own General Practitioner (GP).
Where any employee is experiencing difficulties; Line Managers should concentrate on making reasonable adjustments at work for the individual concerned; rather than trying to fully understand the diagnosis made by a professionally qualified person, such as the employees own GP.
It should be borne in mind that if an employee is off work through sickness; then a lack of contact or involvement from their Line Manager may lead to the affected person feeling isolated or forgotten about; or unable to return to their work. Employers and Managers can reduce the risk of the person not returning to work by keeping the person informed about what is going on, including work-related social events; or by providing your assurance that their needs are not unnoticed both early on; and throughout their absence from work.
Talking about mental health with work colleagues can be challenging. Many people with mental ill-health can face social stigma and workplace prejudice and so fear the consequences of talking about such matters. As a result, affected employees may not seek advice; or receive the support they need.
It is important that Employers and Managers recognise that people with mental ill-health issues can and do continue to work. Most remain in employment. It could be the fact that their Employer has not recognised or is aware of any signs and symptoms mental ill-health or had previous experience of the same.
If you are visited by an HSE or a LA Inspector, then he /she will want to be told about your firms approach to managing anxiety, depression and work-related stress amongst employees. Some key discussion points which may help a business and its Line Managers to open up a meaningful conversation with its employees about mental health and wellbeing on a one-to-one basis include:
1. Choosing an appropriate place. This should be somewhere private and quiet. The person needs to be in an environment that will put them at ease – this could be somewhere at work or a neutral place outside of the workplace.
2. Encouraging people to talk. It can be difficult to talk about mental health. By asking simple open questions and letting people speak about their issues in their own words will help. Ask what they think may be causing their feelings, how it affects their life and their ability to work and what support they are getting; or feel they need.
3. Don't make assumptions. The person may not need help or may feel they are able to manage the mental ill-health symptoms themselves. They may just need some support every now and again; i.e. when they are going through a difficult period.
4. Listen to employees and respond flexibly. Make sure that the person, and not their problem, is the focus. Adapt the support to suit the individual and make sure that they are involved in finding solutions to any work-related difficulties they are experiencing. Being aware of different types of workplace adjustments that you could offer before you have conversations will enable you to offer suggestions.
5. Be honest and clear with the person. If there are concerns about high absence levels or under performance, then these issues need to be addressed openly at an early stage.
6. Ensure confidentiality. Employees need to feel that anything they say will remain confidential. Always ask the person if you can share the information they provide with specific people, e.g. Human Resources and make sure you have their agreement to do so.
7. Develop an action plan. This Plan also needs to specify review dates so that any support measures put in place can be monitored to see if they are working. A Plan for the affected individual can help to identify a worker's mental ill-health, what their triggers are, the possible impacts on their work and the business generally, who to contact in a crisis and what support they will need.
8. Encourage employees to seek advice and support. A person should be encouraged to seek help for themselves if they haven't done so already. Many organisations have employee/worker assistance programmes (EAP) that can offer counselling, or helplines; or they can visit their own GP.
9. As a Line Manager, be prepared to seek advice and support yourself. If you feel unable to support the employee or need advice on how to help them then you should seek further advice from your own HR Manager or refer to other sources of guidance about occupational health matters.
10. Reassure your employees that you are mindful as to their possible needs. Remember that people may not always want to talk straight away. If they don't, it's important to let them know what support is available and that whenever they do feel able to talk then you will be there to listen. You will need to ensure that they get the support they feel they need.
The benefits of promoting a mental wellbeing strategy at the workplace are improved commitment to the business and improved employee performance, as well as reducing the likelihood of absence due to sickness and the possibility of presenteeism (at work; but under-performing.)
The Institute of Occupational Safety and Health (IOSH) has developed its own Managing Occupational Health and Wellbeing course. The course is designed to create healthier and more productive places of work. The Course has recently received high praise from business leaders after being delivered by an award-winning health and training provider. This course provides practical advice and tools for Line Managers, helping them understand why it is important to manage fluctuations in employees' mental health and wellbeing, what the causes of ill-health can be and how to recognise when employees may be suffering.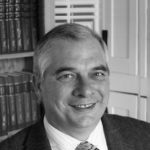 Ernie Taylor
Health & Safety Consultant