Certainly for those claims that are between £5,000 and £10,000 which applies to most of the Claims that we see.
The current fee to issue a claim for an amount between £5k and £10k is £245. It is due to rise to £445 (£410 if issued via Money Claim Online)! No, these are not mis-prints! The increase in issue fees is some 80%.
Additionally, any Applications to the Court to Set Aside Default Judgments (which we do regularly) and will rise from £80 to £155!
The new fees were implemented on 22nd April.
Remember – court fees are payable by the party that loses in court. Bringing or defending any county court claim without expert help from Lawgistics is probably not a risk that is now worth taking. Join us now by calling us on 01480 455500.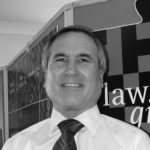 Dennis Chapman
In remembrance of Dennis Chapman 1951 -2015