So, a court case which had been with us for 2 years finally came to its hearing.
The customer had, quite frankly, been an arrogant character and was clearly someone who was used to getting their own way. They oscillated between acting as a 'know it all' but when it suited, playing the innocent poor consumer who didn't really understand what was going on – usually when trying to get their own way when a Court Order or expert report was not to their liking.
The facts of the matter are almost irrelevant particularly as, like us, the judge decided from the off that this was a simple matter which had been horrendously over complicated (by the consumer). In the end it came down to an issue of negotiation. Our client had a figure in mind. The consumer had a very different figure having claimed he was out of pocket to the tune of £20k. To be fair, this was probably true as they had from the very start taken a 'win at any cost' approach. Fortunately our client was rather more pragmatic and reasonable and once the judge gave an indication of how they may rule, consumer and their barrister had to very quickly regroup and had little choice but to come down and meet our client around the £5k mark.
So, although this was not an outright win, the consumer was certainly the biggest loser by quite a margin and, given his difficult and demanding attitude throughout, that gives both us and our client a considerable degree of satisfaction.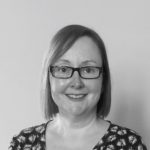 Nona Bowkis
Legal Advisor