A word of advice based upon a few recent issues we have experienced with the County Court.
When you are in attendance at a hearing where judgement is given, it is advised that you should note down any judgement sum made against either party, and ask the Judge to clarify by when such sums must be paid.
We advise this as the court is taking a considerable amount of time to write to parties to confirm the judgement details, and often imposing only a 14 day deadline in which to make payment. It sometimes takes this long for the written judgement to be sent out, after which the payment deadline has passed and no certificate of cancellation can be received. Therefore a CCJ would remain registered against you for up to 6 years.
This is advisable even if you intend to appeal a decision, as you will then have an idea of how quickly your appeal will need to be logged on the court system.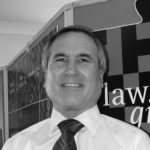 Dennis Chapman
In remembrance of Dennis Chapman 1951 -2015