On Thursday 22nd October the Chancellor made two important announcements in respect of the furlough successor, the Job Support Scheme.
To qualify for a grant under this scheme, an eligible employee is now required to work at least 20% of normal hours, reduced from one-third. This means that, for example, someone working full time Monday to Friday will have to work just one day a week to qualify.
More importantly, the Chancellor has announced, and the published documents regarding the forthcoming scheme have been amended, that an employer will be required to pay just 5% for the hours not worked.
Previously the employer would have to pay a third of the normal pay for the hours on furlough. This significant reduction in the amount payable by the employer will undoubtedly be welcomed by many car dealers and may postpone contemplated redundancies.
Employers are still required to meet the cost of NI and pension contributions.
We have not had a Treasury direction yet regarding the forthcoming Scheme but given that the Scheme is set to start on 1 November, we are suggesting that the following template may be used for the necessary written agreement with the employee under the new Job Support Scheme.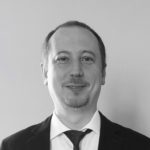 Kiril Moskovchuk
Legal Advisor