It's legal to sell a Cat N or Cat S car as long as its status is declared. This declaration must be clear, even if the car has been repaired to its pre-incident condition.
A car with any write-off marker will be worth far less than one with a 'clean' history, even if the damage was minor and fully repaired to a high standard. Indeed, many buyers will be uncomfortable with a history of damage.
Declaring a car's Cat N or Cat S status is essential, whether selling or part-exchanging it. The new owner could sue you for damages in the absence of a suitable declaration.
Not everyone is convinced about the merits of buying a Cat N or Cat S car. Neil Hodson, managing director of car history check firm HPI, cautions that "the real risk with buying a write-off is paying good money for a vehicle that's been badly repaired and is a danger to drive, or worse still, should never have been put back on the road in the first place. If a write-off hasn't been properly repaired, any price is too high." On the other hand, Hodson concedes "there are write-off categories that, if repaired professionally, offer good value for buyers".
Others are more doubtful still. Trading Standards officer Gerry Taylor says that buyers should avoid Cat C and D cars since the risk they haven't been repaired properly is too high and an imperfect repair could affect crash performance.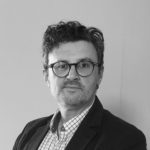 Howard Tilney
Legal Advisor