The HPI Check produces a report that provides information about a vehicle's history, to include details of outstanding finance, whether it is written off, stolen or clocked, amongst other things.
A HPI Check is usually performed before purchasing a used vehicle from a dealer or a private buyer to discover whether it has a hidden history. The check can reveal vital information that can help protect used car buyers from fraudsters and is available to both consumers and dealers in the UK.
The HPI Check produces a vehicle history report, which includes the following information:
Outstanding finance. Under a standard finance agreement the lender or finance company owns the vehicle until the debt is settled. The person selling the vehicle may be the registered keeper, but not the owner of it. The owner will continue to be the finance company until the loan agreement has been paid off in full.
Written off. If a vehicle is damaged and an insurance claim is processed for it, the insurer will either authorise repairs to the vehicle, or write it off. If it is written off, it will be recorded in a write-off category A, B, C, D, N or S. A decision to buy a vehicle may be dependent on the category recorded.
Stolen. When a vehicle is reported stolen its registration details are added to the Police National Computer and this data is available to HPI Check via a register.
Mileage verification. The National Mileage Register was set up by HPI Ltd, to research and confirm previous mileages on vehicles and help prevent clocked vehicles being sold on.
Number of previous owners. The DVLA holds records of all owners of any vehicle registered in the UK and its database of vehicle ownership is available to HPI.
Number of registration plate changes. The DVLA also keeps a record of all registration plates including any transfers throughout the lifetime of any vehicle and again this is available to HPI.
Vehicle identification data. At the heart of the HPI Check is a vehicle's registration plate, but the Vehicle Identity Number (VIN, or chassis number) is also recorded by the DVLA, along with its engine number. A HPI Check discloses what chassis and engine numbers are recorded for a vehicle so the relevant checks can be made to verify its authenticity.
Logbook loans. Here, a loan can be taken out using a vehicle as security. The logbook (Registration Document, or V5C) is offered as collateral. The lender effectively owns the vehicle until the loan is paid off, similar to outstanding finance.
Recorded as scrapped. Once the DVLA has been notified that a vehicle has been scrapped it should not be offered for sale or returned to the road, unless its status is amended on the database.
Imported. Vehicles that were delivered new in another country may not be built to UK specification. These parallel or grey imports could cost more to insure or not be approved for use in the UK.
Exported. If a vehicle has been officially exported from the UK it cannot legally be used or insured on UK roads. A vehicle marked as exported, which has not actually been exported would raise questions about its true identity.
Colour changes. The DVLA must be notified if a vehicles colour is changed and such changes will appear as part of the HPI Check report.
Current MOT. A HPI Check will reveal whether or not a vehicle has a current MOT.
Road tax status. It is illegal to use a vehicle on a public road without such tax and any new owner must tax the vehicle in his or her own name.
Road tax costs. Officially known as Vehicle Excise Duty (VED), this tax is based on a vehicle's CO2 emissions, which are recorded amongst the DVLA data.
Estimated fuel costs. A vehicle's fuel consumption is directly related to its CO2 emissions, with the latter recorded as part of the HPI Check.

Vehicle valuation. HPI merged with used car valuation experts CAP in 2015. The HPI Check now includes a valuation of the car based on the recorded specification and its current mileage.
In addition to the above, the full specification of a vehicle is included as part of the HPI Check. This data includes items such as performance, engine capacity and fuel and gearbox type, amongst other things.
However, as with all databases, the information contained therein is only as good as the information supplied to it and since it is not compulsory for finance companies and others to register their interests and update the records, so our members continue to report instances of financed and stolen vehicles, despite receiving clear HPI Check reports.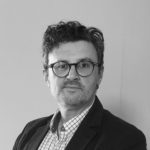 Howard Tilney
Legal Advisor