There has been a slight change in the requirements for reporting deaths, major injuries/over three day injuries to HSE.
Previously it was possible to report to a HSE Office or the local authority but now the reporting must be made to the HSE Incident Control Centre.
Reporting can be by phone, online or by mail. The HSE website has the necessary links.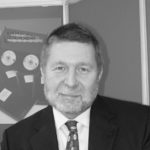 David Combes
In remeberance of David Combes 1948 – 2020