In a previous legal update (GDPR-you need to undertake an information audit), we discussed your data audit. If as part of that audit you have decided you want to rely on consent as your legal basis for processing personal data, are you sure you meet the high standards the GDPR sets out?
To be clear, if you are marketing to your existing customers and you have always offered them the option to opt out, then you can continue to do so under the lawful processing ground of 'legitimate business interest'. This will only apply to existing customers and is allowed under the Privacy and Electronic Communication Regulations (PECR) – Regulation 22, known as the 'soft opt-in'. Direct Marketing is expressly allowed under the GDPR as a legitimate business interest in Recital 47.If however, you want to rely on 'consent' as your ground for processing any personal data, the threshold is high.
The consent must not be hidden within your terms and conditions. It should be separate and clear.
There must be what the ICO calls a positive opt-in.
You cannot demand or assume consent. For example, you cannot say that the person consented to you sending them details of a special offer simply because they bought a car from you and they gave you their details for the invoice. Keeping the personal data on the invoice is fine as it is required for the contract and for you to fulfil your legal obligation to keep proper tax records etc but, this does not mean you can decide to use that same data for marketing purposes unless you complied with PECR Regulation 22 or have taken clear opt in consent to receiving marketing.
The ICO say consent has to be specific and granular. You have to make clear to the customer, exactly what you will do with their data. There is no one size fits all consent.
If asked, you will need to be able to prove to the ICO that you have consent and so you need to ensure your record keeping is in good order. You will need records of who consented, what exactly you told them they were consenting to, the date of consent and how the customer consented.
In addition to all the above, you must tell your customer that they can withdraw consent at any time and tell them how to do this.
In summary, if you are relying on consent (and don't forget there are 5 other grounds you may be better off using), make sure your records are sufficient to prove to the ICO that your customer clearly understood to what they were consenting. That way, you should avoid a fine.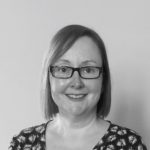 Nona Bowkis
Legal Advisor