Section 150 of the Small Business, Enterprise and Employment Act 2015 introduced financial penalties for non-payment of employment tribunal awards and settlement agreements agreed through ACAS (COT3).
The fine is levied by the Secretary of State and collected by employment tribunal officers. If an employer does not pay the money awarded by an employment tribunal within 42 days or fails to transfer to the worker the sums payable under a settlement agreement by the date stipulated in the agreement, the worker can apply to get the employer fined.
A warning notice is then served on the employer requesting a payment of the due money within 28 days. If the payment is still not made, an enforcement notice is then served with a fine. The amount of the fine is substantial – 50 % of the amount owed and is subject to the minimum threshold of £100 and the upper ceiling of £5,000. The employer has 14 days to pay the fine at the reduced rate of 50%.
This fine is in addition to the separate powers of the employment tribunals to impose a financial penalty if an employer is declared in breach of a worker's employment rights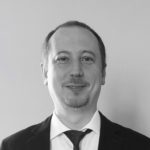 Kiril Moskovchuk
Legal Advisor