We are still seeing many claims for debit back of commissions by finance companies and in particular, Black Horse, Carlyle and Santander. 
There are different approaches to the claims by such companies and as a 'Top Tip' as always, we say contact us at the earliest opportunity for assistance.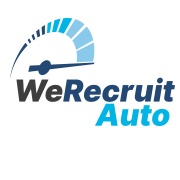 WeRecruit Auto Ltd
Permanent Automotive Recruitment from an experienced and trustworthy recruitment partner.
We cover roles within all departments and sectors of the Automotive industry, and are here to listen to your specific needs and find the most suitable candidates to fit your business.