It seems to have been a busy time for a very heavily used finance company recovering commission from many of our clients.
If you have been contacted with demands to payback commission for any reason on deals you have done then it is always worth sending it over to us.
It is usually the case that the finance companies will contact clients who are no longer dealing with them.
In a number of recent cases we have successfully managed to argue that the amounts claimed by the finance company are irrecoverable or negotiated the amount to be returned down significantly.
You will find in the terms and conditions of the finance companies that commission is recoverable in a number of circumstances including non-introduction of business, payment default or voluntary termination for example.
Whilst they may like you to think the money is instantly recoverable that is not always the case and we are happy to assist should you find yourself in that scenario.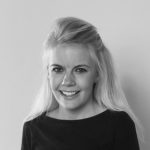 Stephanie Strachan
In remembrance of Stephanie Strachan 1990-2020