From December 2019, new FCA rules come into play as the SMCR Senior Managers and Certification Regime is extended to all authorised firms.
The regime consist of three parts: Senior Managers Regime (SMR), Certificate Regime and the Conduct Rules.
In addition to considering the above – more to come in later updates – FCA registered dealers will need to review documentation including employment contracts to be sure that the necessary people are contractually bound to observe the new conduct rules.
December 2019 is a fair way ahead but this is something which FCA registered dealers will need to start thinking about to ensure compliance.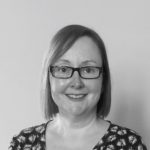 Nona Bowkis
Legal Advisor