A 34 year old man from Dorset has been arrested by Police on suspicion of counterfeiting and money laundering offences relating to the sale of fake airbags.
City of London Police believe 680 people made purchases from UK based eBay accounts using the names 'EU_Trading', 'OMNADRENIAK1984' and 'barbo2007', which are suspected of selling fake car parts.
Police have warned that fake airbags are dangerous and pose a significant risk to drivers and passengers.
A search by Police at an address in Poole discovered more than 100 suspected counterfeit airbags.
Bomb squad officers were called to the premises to ensure there was no risk of explosion and the devices were then removed to an MOD facility for safe storage.
The seizure follows an inquiry launched by Police in January (Operation Landguard) after Honda UK conducted test purchases on airbags sold through eBay.
Detectives have discovered that fake airbags have been sold to at least 148 people since September 2013 and that figure is set to rise since Police are investigating another 532 suspected purchases.
The fake airbags were being sold for £170, being about half the cost of genuine parts.
Superintendent Maria Woodall, of the City of London Police said "We are urging anyone who has concerns about a possible counterfeit car part they may have to contact their nearest authorised car dealer"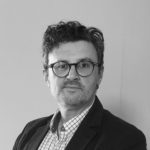 Howard Tilney
Legal Advisor