The law gives special rights to customers buying cars subject to Hire Purchase and Conditional Sale agreements.
Under a Hire Purchase/Conditional Sale agreement the finance company generally own the car until the end of the finance agreement. If a person has the vehicle on such a finance agreement, then sells it to a private and innocent purchaser the purchaser gets good title to the car. The only recourse the finance company has is against the person who had it on finance or any of the trade buyers/sellers in between.
The rules are very strict and the legislation is simply a protection measure for private buyers of cars, which obviously can readily be acquired on finance by someone with less than honourable intentions or increasingly selling on by someone who is in financial difficulties.
The rules are:
a) The buyer must be a private buyer. If they are a motor trader or operate a finance company then they are excluded. 
b) The buyer must have no knowledge of the car being on finance.
The rights are extended by the fact that if the original customer who has it on finance sells the car to a non-private buyer e.g. a motor dealer and it perhaps goes through a chain of motor dealers before finally being sold to a private and innocent purchaser then that last person will still get good title.
So too does anyone also purchasing the vehicle, even the motor dealer, after it has gone through the hands of an innocent private purchaser. 
This is not an unusual scenario because cars quite often move in the trade and in some cases a criminal will use this tactic with false names and addresses to lose the car (but get paid for it of course!). 
In cases with multiple transactions the finance company has no rights to possession or money from the final private and innocent buyer. They can however sue anyone else in the chain. Quite often they will claim from the final non private seller because they may be innocent of any criminal activity and if selling to private buyers will often have a stable business with money and an address where court documents can be served. The onus falls on the innocent trader to sue the person who sold it to him/her providing they are not the rogue who has carried out a disappearing trick! 
So, what can be claimed by the finance company if this situation arises? The action of selling or disposing of someone else's goods is referred to as conversion and you would like to think that obtaining a HPI report (others such as Motor Check are available!) showing a clear report as regard to outstanding finance would be sufficient to offset any claim for compensation (damages) against a car dealer who sold the car to another dealer.
A difficulty is, unfortunately, presented by a House of Lords decision more than 40 years ago!  And due to the ruling not having been overturned by a higher or equivalent court (now the Supreme Court) its decision is still binding.
In Moorgate Mercantile Co. Ltd v Twitchings – it was held that the inactivity of an owner (a finance company) by not registering their financial interest on the HPI register did not prevent them from losing title after it had been sold.
We would stress that the question of legal title is extraordinarily complex – and we often have to outsource advice to a specialist barrister.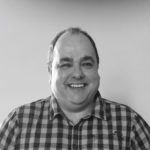 Jason Williams
Legal Advisor