This month sees the introduction of E10 fuel to replace the old E5 standard. The new fuel contains a higher percentage of renewable bioethanol (10%, up from 5%) in a drive to reduce CO2 emissions but it is not without consequence.
All UK vehicles made after 2011 should be compatible with E10, together with most vehicles made since the late 1990's. Check to see if any given vehicle is compatible by entering its details on the government's E10 Service Page. That said, the accuracy of such a check is not guaranteed and may be affected by certain aftermarket modifications.
It is estimated as many as 600,000 vehicles on UK roads will not be compatible with the new fuel and for them, they will need to use the much more expensive super grade E5 unleaded petrol or risk running issues and damage to seals, plastics, and metals over the long-term, given the corrosive properties of bioethanol. Indeed, classic cars are particularly vulnerable to the long-term corrosive effects of E10.
Unlike with petrol/diesel misfuelling, a one-off mistake at the pumps is not likely to cause any lasting damage, providing the correct fuel is used as soon as possible.
For those switching to E10, it is not all sweetness and light, since bioethanol is less efficient than unleaded petrol, with the problem exacerbated in cars with smaller engines.
According to the US Energy Information Administration (EIA) "In general, vehicle fuel economy may decrease by about 3% when using E10."
It is vital that those affected are made aware of these changes and for the motor trade, that means when selling a vehicle, advice should properly be given as to whether it runs on E10 or E5 and perhaps even what that might mean in terms of economy and pump prices. Similar advice should be given on service, as appropriate.
Ultimately, there is no such thing as a free lunch!
HR Manager
So simple even a child could use it
HR Manager is designed to assist employers manage their legal obligations in relation to Employment Law, Human Resources, Health & Safety and Data Protection. Fully utilising HR Manager will demonstrate best practice, assist in the meeting of legal obligations and show due diligence.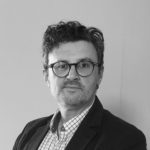 Howard Tilney
Legal Advisor