There are new regulations The Petroleum (Consolidation) Regulations 2014 affecting those motor dealers/repairers who also sell petrol. From 1st October 2014 you will need a Petroleum Storage Certificate.
If you held a licence to store petrol on 1st October 2014 they remain valid until expiry dates.
Businesses need to be aware that if a significant change at the site occurs before the expiry of the licence then you will be required to convert over to one of the new certificates. Such changes ('prescribed material changes') include:
Taking one or more tanks out of use or removing/decommissioning it
Installing/moving a tank, pipework, petrol pump or dispenser
Change of use to store petrol where previously, storage was kerosene or diesel
The PEA (Petroleum Enforcement Authority) must be notified of such alterations at least 28 days before the work is commenced.
The PEA will require site drawings when a certificate is issued if not already available.
A storage certificate will become invalid if petrol is not kept at the premises for longer than 12 months.
No one under 16 can operate a petrol pump and supplies to anyone under 16 are illegal.
Only 'suitable' portable containers can be filled with petrol (plastic-10L max/metal-20L max).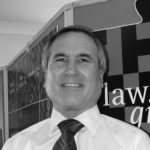 Dennis Chapman
In remembrance of Dennis Chapman 1951 -2015