Over 500 deaths per year are caused by work related driving and this can therefore be on of the riskiest activities for businesses.
Driving is covered by the Health and Safety at Work Act 1974 which means as an employer, you must do what is reasonably practical to protect your employees and others from harm. This will include carrying out risk assessments of all work activities and implement risk control measures which the assessment has been shown to be necessary.
All drivers must ensure they are fit to drive, have the right licence and insurance and are satisfied that the vehicle is roadworthy.
As an employer, the minimum you have to do for the duty of care of your employees is:
· undertake a risk assessment of driving activities
· include driver safety in the health and safety policy
· avoid scheduling type of work which causes excessive tiredness or encourages speeding
· ensure vehicles are suitable for the purpose and kept in good order
· check the employees have a valid licence and they are fit for the job
· make sure vehicles are insured for the appropriate category of business use
· encourage adherence to the law on the use of mobile phones* Risk assessments and policies are legally required to be written down if there are five or more employees*
There is no legal requirement in regards to additional driver assessment or training programmes.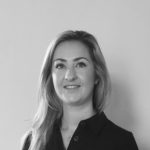 Roxanne Bradley
Legal Advisor