We know, its all over the news and why do you need to see another legal update about it. Well, this is in regards to employers advice and how this may affect the day to day running of a company. 
Some employers are already feeling the knock-on effect. Some major city businesses have already started sending staff home and putting business travel bans into place. It's a good opportunity to ensure the sickness policies are in place in the event in the event the situation worsens. Companies such as Goldman Sachs and Standard Chartered, have informed their London-based employees returning from China that they must stay at home to avoid potentially spreading the virus. The US oil company Chevron has also reportedly told workers in its Canary Wharf office to go home after one employee experienced flu-like symptoms.
As an employer, remember that you have a duty of care not to endanger your employees or customers. Therefore, referring them to appropriate public health advice and potentially a medical professional for a reliable diagnosis. Also keep regular contact with the employee during the quarantine period which will help to ensure a smooth return. Employees which have a customer-facing role for example will not be able to work from home. But, if you have employees which are able to work from home, there's no reason why they can't do some if they have no symptoms.
If an employee has recently been on holiday to Tenerife or northern Italy, you can request the employee to go home. As per the guidance published by Acas, if an employee has recently travelled to an affected country, the company can request the employee to work from home, and that should receive their usual pay during that time. There is no statutory right to pay someone if they are not sick, but it's good practice, the conciliation service adds.
If an employee develops symptoms of the virus, then treat them as you would any other employee on sickness leave and pay.
Some employees may express concerns about coming into work with the concern that they may catch the virus, the new is currently dominated by coronavirus headlines and the tendency for rumours and misinformation can spread quickly. Acas' advice is to listen to any concerns employees may have, and if there are genuine concerns (such as information about a colleague displaying symptoms), to investigate these and take action.
If the employee still does not want to attend the workplace, they could request the time to be taken as holiday or unpaid leave. This is the employers discretion, employers don't have to agree.
If it is discovered that an employee is displaying potential symptoms of the illness, there is also the possibility that a whole workspace would need to be shut down and other employees forced to stay away from work. This happened recently at a Clarks store in Cheshire after fears a staff member had contracted for the virus, but they ultimately tested negative and returned to work.
There is no legal requirement for employers to close their workplace during a flu pandemic or an infectious disease outbreak, but employers should check guidance from the Department of Health or the relevant public health body on a regular basis.
Acas have published some helpful information:  https://www.acas.org.uk/coronavirus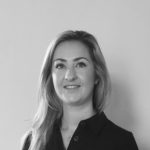 Roxanne Bradley
Legal Advisor