Last week, it was publicised that the DVLA had confirmed that customers can go on solo test drives on trade plates.
This of course helps with the issue of social distancing as it avoids the requirement for a salesperson to accompany a customer on a test drive. There are of course insurance considerations and dealers will need to check with their insurer if they are covered and/or if they need to increase their level of cover. 
Here at Lawgistics we already deal with the problem of dealers having to pay speeding fines which occurred when a customer was out on a test drive. This could increase if a customer is out on their own. Further, we are sure that insurers will require increased due diligence for solo test drives and so we recommend that dealers have all the right paperwork in place to cover themselves in both scenarios particularly, as some penalties can only be passed on to a driver if there is signed documentation in place that the driver accepts liability.
If you do not have any such documentation, we suggest looking at our Test Drive Agreements which can be used alongside driving licence checks so you know who exactly is in your car and importantly, who was driving your car at the time of an offence which may have been committed 3 months before the fine turns up in the post. You should keep the paperwork and a copy of the driving licence for 6 months as in most cases, fines and penalties have to be issued within 6 months of the offence. 
Our test drive agreements are available to buy as NCR pads on Amazon and Ebay.
This collection of personal data should be reflected in your GDPR privacy policy which of course should be reviewed annually to stay compliant. On that subject, now is a good time to review your privacy policies, especially if you are starting to collect more data online. Lawgistics members can do so via their personal HR Manager portal.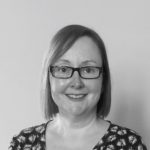 Nona Bowkis
Legal Advisor