A new study reveals that more than a third of furloughed employees have been asked to carry out work by their bosses, illegally and in breach of the scheme's rules.
The Government has recently announced plans to give employers 30 days to confess any furlough fraud, following concerns the system was being abused.
Legislation is also set to be introduced giving powers to impose penalties and to pursue directors of insolvent companies personally.
Earlier this week Treasury figures revealed that £20.8 billion had been claimed covering 9.1 million employees, and Office for Budget Responsibility (OBR) forecasts predict the entire scheme will cost £60bn.
As of the 14 June, it has been reported that HMRC has received 3,079 reports from the public, and urged any employee who thinks their company is abusing the system to contact them.
They added: "This is taxpayer's money and fraudulent claims limit our ability to support people and deprive public services of essential funding."

"Claims are checked and payments may be withheld or need to be repaid if the claim is based on dishonest or inaccurate information. We won't hesitate to take criminal action against the most serious cases."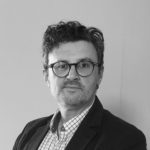 Howard Tilney
Legal Advisor