Following Rishi Sunak's announcement on Thursday in respect of freelancers and the self-employed, the Government has published guidance on how it will assist those affected by the crisis:-

https://www.gov.uk/guidance/claim-a-grant-through-the-coronavirus-covid-19-self-employment-income-support-scheme
They will be able to claim 80 per cent of their monthly income from the government under the scheme up to a maximum of £2,500 a month. The average will be calculated based on profits over the last three years. It will not be available to high earners – defined as those with trading profits over £50,000.
The scheme will only be open to those who are already self-employed and filed a self-assessed tax return for 2019. The grants are not available until June but will be backdated until March and HMRC will contact those eligible directly.
Sunak said "we're all chipping in together to right the ship afterwards, [we'll be] making sure that everyone's doing their bit.", which has led to speculation of future tax hikes.
In the meantime, the options are to apply for a business interruption loan or for Universal Credit, and commentators have encouraged the government to ensure access to the benefit without delays. Whether payments of Universal Credit will impact the back payments of the grant remains unclear and there is also a need for guidance on whether people who can still work some hours or jobs are still able to benefit from this scheme.
The government has also deferred Self-Assessment income tax payments due in July 2020 and VAT payments due from 20 March 2020 until 30 June 2020.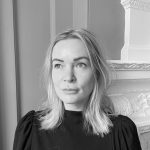 Polly Davies
Legal Advisor