If nothing else, the Coronavirus Regulations have encouraged the motor trade to embrace digital options and operate outside the traditional showroom model. Customers are increasingly willing to purchase a vehicle without attending a showroom and engaging in face to face negotiation and accompanied test drives. 
Many dealers have taken the opportunity to start or increase their capacity to take orders over the phone/internet, provide a video walk round of a vehicle and deliver said vehicle to the customer. This is all perfectly allowable under The Health Protection (Coronavirus, Restrictions) (England) Regulations 2020 although dealers must note that this is likely to be considered distance selling and so dealers must comply with the rules around distance selling as set out in the Consumer Contract Regulations 2013. 
On 1 May 2020, further guidance was issued named 'Closing certain businesses and venues in England;'.
This stated that "All retail, other than those exempt, must close their premises to members of the public. However, staff may be present to make deliveries or provide services in response to orders such as those through telephone, online, or mail".
This makes it even clearer that deliveries can be made by non-exempt businesses such as car showrooms which must remain closed to the public. However, if a dealership has a service and repair garage (which can stay open) then there appears to be no reason why dealers cannot provide a click and collect service from the repair garage in the same way that people can order online from John Lewis and collect from Waitrose while John Lewis stores remain closed to the public. 
Further, if dealerships follow all the guidelines for the workplace as set out by Public Health England it could be possible to offer a collection service without having a service and repair garage as long as the customer is purely collecting the vehicle from, say a preparation area, or a forecourt area. To be clear, this does not give a green light to have customers wandering around a showroom or turning up to look at random vehicles but there is scope, if done correctly, for a click and collect service in addition to the delivery service. 
A recent article in The Independent has covered this subject following increased public interest in garden centres starting to offer a click and collect service. 
Of course, the overriding message remains, stay at home, saves lives and protect the NHS, but the economy needs to bounce back and dealers do need to consider how they can start to take their business forward in a potentially newly digitally dominated sales arena. The coronavirus might have changed how our industry does business forever.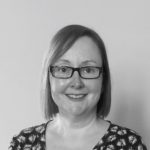 Nona Bowkis
Legal Advisor