It probably has not escaped our members' attention that face coverings became mandatory in shops and supermarkets in England from 24 July 2020. Wearing of a face covering in shops was already obligatory in Scotland but remains advisory in Wales.
Car showrooms will certainly be seen as shops under both English and Scottish regulations but open air forecourts will not.
The face covering does not necessarily mean a medical face mask. The regulations define it as a covering of any type which fits over the nose and mouth.
Everyone who enters or remains in a shop and is not exempt must wear a face covering.
Having said that, car dealers are not required or expected to police compliance. Neither are they required to make face coverings available.
In England, the persons in charge of the premises and their employees and contractors are exempt from wearing face coverings. This is different from Scotland, where the persons responsible for the shop and employees are exempt only if the social distancing of at least 2 meters is in place or there is a partition separating the exempt employees and responsible persons from the public.
Other exempt individuals include children under the age of 11 (5 in Scotland), constables and emergency responders.
There are also a number of circumstances which excuse an individual from wearing a face covering, among them:
Physical or mental illness or impairment, or disability preventing wearing of a face covering
Wearing of a face covering will cause severe distress
Avoiding injury, illness or escape a risk of harm
Removing the face covering to take medication
Removing the face covering at request to verify identification
Wearing of a face covering inside a vehicle is not obligatory but highly encouraged.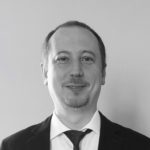 Kiril Moskovchuk
Legal Advisor