These were the words of a District Judge at a recent hearing we attended on behalf of a client.  He felt it was necessary for the Pre-Delivery Inspection document to have been submitted in evidence before the hearing, along with a Witness Statement from the person who undertook it.
On the face of it this may appear to be of value but I have to argue to the contrary on occasions. For how can anyone remember what they did a year previously, especially if that is a regular activity as was the case here? Additionally, as the PDI is an internal document and not given to the buyer, then surely anyone can retrospectively write one in support of their submission that the car was not defective at the point of sale.
Our main argument was that the buyer had admitted that the front bumper of his vehicle only fell off when pressure was applied to it. Therefore it was more likely than not that he discovered this only by having a low impact collision with something. The court, nevertheless, felt that more had to be done by the selling garage to disprove that the car was not sold with an inherent defect. In an unrelated case, however, the MOT pass certificate was produced as evidence as it had only passed the day before sale. Even so, the court determined that it had not been properly MOT'd!
Without wishing to be too cynical, it seems to me that the buying consumer only has to say something in order for it to be considered true whereas a selling dealer has to show, not on the balance of probabilities but beyond all reasonable doubt, that the consumer is wrong.  

The Court also concluded that even though:
The consumer had been driving the vehicle for over a year.   
The bumper was held in position except for when it became detached from the bracket "when pressure was applied" and, wait for it… 
The consumer had not even had the bumper fixed. Yet the Court still found the vehicle not to be of satisfactory quality/fit for purpose. The buyer was awarded nearly £50 in order for it to be fixed even without the need to show that it ever was or will be!
On a more encouraging note we did manage to significantly reduce the amount of the claim by challenging a number of alleged other losses that were disproportionate, unforeseeable and/or purely speculative.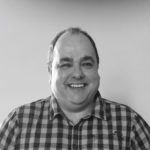 Jason Williams
Legal Advisor