So, the Scottish Government have confirmed to the Scottish Motor Trade Association (SMTA), despite the announcement this week of tougher COVID-19 regulations restricting the use of click and collect north of the border. 
Sensibly, outdoor car lots have been classified amongst those retailers selling "essential items", which may continue to be offered for sale by way of Click & Collect.
Such clarification is likely to provide reassurance to car dealers in England, Wales and Northern Ireland, ahead of moves to tighten similar regulations within all the Home Nations.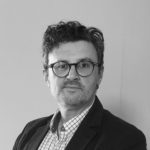 Howard Tilney
Legal Advisor