HSE have issued a reminder that the Health and Safety law poster issued in 2009 must be displayed from 5 April 2014. 
The 2009 version has replaced the April 1999 version.
The posters can be purchased as A2 or A3 sizes and leaflets and pocket cards can be downloaded from the HSE website.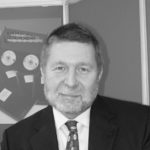 David Combes
In remeberance of David Combes 1948 – 2020