You may be aware that MOT test will undergo a major change as from May 2018 to bring the test requirements in line with the EU Direction 2014/45/EU.
The draft version of the new MOT Test Manual in its unfinalised version can be accessed on this link
https://www.gov.uk/government/publications/mot-special-notice-01-18-inspection-manual-and-in-service-emission-data
The change is rather substantial, especially in how faults will be classed under the new testing rules. MOT test faults will be classified as Minor, Major and Dangerous. Major and Dangerous issues will cause an automatic MOT failure. Cars with a Dangerous fault will render the car as dangerous to drive and the car should not be allowed to be driven away before the fault is repaired. Cars with Minor defects will be allowed to pass the test, but faults will be recorded on the car's MOT records, just as advisory items are presently recorded.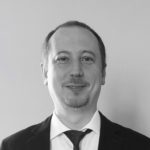 Kiril Moskovchuk
Legal Advisor