The Government has introduced legislation which extends the exemption for instalment credit.
A credit agreement will be exempt if it meets the following criteria:
• it is repayable by no more than 12 instalments (eg. monthly), and within a period of no more than 12 months;
• it is a borrower-lender-supplier agreement (i.e. it finances the acquisition of specific goods or services);
• it is for a fixed amount;
• it involves no charges or interest (eg. no administration fee);
• it is not secured on land;
• it is not an agreement financing the purchase of land;
• it is not a conditional sale or HP agreement; or
• it is not a pawn agreement.
Dealers that only enter into, or broker agreements, which meet the relevant criteria do not need to be authorised for consumer credit activities unless they carry on any other kind of credit related regulated activity.
It is the responsibility of dealers to determine whether and how they may be affected by this exemption.
In the event of any doubt then you should seek independent legal advice, as required.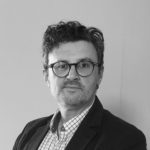 Howard Tilney
Legal Advisor