It has been announced this week that BMW are recalling all 5 and 6 Series models built between 2003 and 2010, due to a number of reports of the same defect with the vehicles battery, which may cause it to set alight. They believe the cause of the defect may be that the battery cable cover may be incorrectly mounted.
BMW have said that: "In order to carry out a quality measure, BMW is recalling all BMW 5 and 6 Series models of the previous generation, built between 2003 and 2010 and still on the market, for repair at authorised dealers.
"This can result in the electrical system malfunctioning, the vehicle failing to start and, in some cases, to charring or fire." 
Owners of the vehicles affected will be contacted in due course, and will be instructed to bring the car in for a 30 minute assessment. 
The matter brings into play a relevant point in regards to Manufactures defects. Should these vehicles be sold on second hand after the recall has ended, and the same defect occurs, you as the seller of the vehicle will be liable for the manufactures defect. It is therefore advisable to check the vehicles battery and relevant components prior to selling the vehicle.  
Any vehicles you currently hold in your possession that will be subject to the recall will need to be disclosed as such. We recommend informing the consumer that the vehicle could be subject to a manufacturer's recall, of which BMW will be in touch in due course.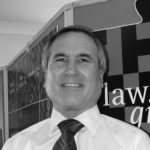 Dennis Chapman
In remembrance of Dennis Chapman 1951 -2015