This is where a car seller advertises a car for a price and goes onto refer to say "administration fee applies" without ever stating what that is. 
This practice is unfair as potential buyers do not have a fair comparison due to the unknown amount of the so called administration fee.
So, for example:
a. "Car £3000 total price" is OK provided there is no further admin fee to pay.
b. "Car £2800 plus £200 admin fee" is OK but NOT
c. "Car £1500 plus admin fee" – as it does not specify the admin fee, which could be artificially high so as to make the vehicle sound a more attractive proposition that it is in reality.
We therefore encourage our clients to be transparent when advertising the true cost of the goods they are supplying, not just via Auto Trader but in all forms of advertising.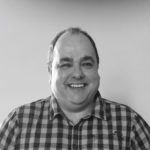 Jason Williams
Legal Advisor