These not so nifty sounding Regulations came into force in June 2014. However, they were further embedded into the law by the Consumer Rights Act 2015. They set out what information you are legally required to give to customers before the customer is bound to make their purchase.
The rules are different depending on what type of sale you are making. The sales are broken down into three types: on premises, off premises and distance. Failure to meet the off premises rules could land you with a £5000 fine or even prosecution so it is pretty important you are aware of your legal responsibilities under the Regulations.
Even 'on premises' sales have certain requirements and so anyone selling from a showroom, forecourt or even their home if it is their usual place of business, need to make sure they comply.
Two of the requirements for on premises sales are 1. that you remind the customer you are under a legal duty to supply a vehicle which conforms with the contract and 2. that you make your complaints policy available. If you don't have this covered, you should consider giving our 'Your Legal Rights Explained' handbook to customers as this will ensure compliance.
A self help checklist will soon be available in our members area for all three types of sales and we would advise members to check in and go through those to ensure you are doing all you need to be. As always, if in doubt, do call for clarification.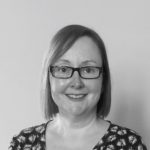 Nona Bowkis
Legal Advisor