We are seeing it more and more these days. Online "Motor Factors" is an arrangement whereby a consumer can select a component or part online that they want fitted.
Upon order and payment of component or part – the consumer takes their vehicle to a garage, which has that part waiting for them (sent by the part-seller) and whereupon it is fitted. The consumer pays the garage separately for the labour of fitting.
Where a consumer purchases a part online – unless it is bespoke (maybe where a new number plate is ordered) – it is likely to be considered a distance sale, even if that part is not sent directly to the consumer but to the fitting garage instead.
All of the elements are likely to be present for it to be a distance sale – no face to face contact before the part is ordered and paid for and the delivery service being offered to consumers as part of a regular online selling scheme. A cancellation notice ought to be sent to the consumer directly giving 14 days to cancel.
The fact that the consumer pays the part-seller for it, is sufficient for it to be a distance sale. Having it sent to another garage to be fitted does not exclude it from distance selling. That is, after all, nothing more than a matter of mutual convenience – a bit like having the part delivered to a consumer's place of work.
And so we have one contract for the sale of the part and a separate contract of services with the garage who are to fit that part.
If the retailer that sold the part and the consumer paid them for it, then it will almost certainly be covered by distance selling BUT the alternative is even more of a nuisance.
For if the garage that was to fit it, paid the parts-supplier themselves. And if the consumer then paid that garage for the service of fitting, then there would be no need to provide a cancellation notice. This is because the buyer is now a trade-buyer and not a consumer. And when the consumer pays the garage for the part and the fitting of it he will do so by attendance at the garage and thus it would not be a distance sale.
HOWEVER, the problem with that is that the fitting garage then bears all responsibility if the part supplied fails. And this could be really expensive and a right pain for that garage.
We have had cases where the consumers have complained to the fitting garage about the failure of the part – but as we pointed out – the consumer paid for that part and is (in legal terms) giving it to someone else to insert it into their car. The part was fitted perfectly – the part was just duff! In this case it is for the consumer to sort out not the fitting garage.
But in answer to the question posed in the heading: Motor Factors – are they overlooking Distance Selling laws? The answer we would say (on the balance of probabilities!) is "yes"! Of course only the courts – and NOT Trading Standards – can give a definitive answer…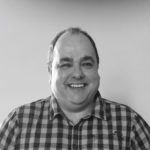 Jason Williams
Legal Advisor