The popular clothing supplier Jack Wills Ltd was recently prosecuted regarding a dangerous fire escape situation at a store in York. 
The position for the company was worsened because they identified a problem with single staircases up to higher levels in the store but had not rectified the problem.
If you identify a problem with any risk assessment always ensure you act upon it and eliminate the hazard.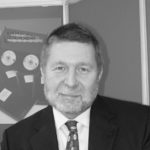 David Combes
In remeberance of David Combes 1948 – 2020