In a previous legal update we mentioned how we were assisting one of our clients who had been given Congestion Charge fines on a vehicle that they had given to a customer on a 'courtesy' basis whilst their own was being repaired.
The Appeal against those fines is being considered by an independent panel in August and it's not for me to pass any more comment on the detail of the case until after the event.  However, it is usual in such matters for opposing parties to have to give their evidence to each other in advance.  Lawgistics submitted 5 pages of legal submissions as evidence in two stages.  Transport for London sent us 135 pages.  As the appeal is based on 2 points of law only it reminded me of that often used clich 'less is more'.  And that sometimes when I review letters I've drafted for clients I have to ask myself whether I too have fallen into the lawyer's trap of saying something in a paragraph that could just as easily have been written in a sentence?
But the real problem is when a business receives letters of complaint but does nothing about them or waits too long before replying. For when that customer then goes to court the fact of the matter is that no matter how poor their case is against you, not responding to complaints will be treated by the court as a very serious failing on your part. It could actually be the difference between winning and losing a case.
And so if you cannot reply quickly at least send a holding acknowledgement letter before setting aside time to formulate a response (or forwarding it onto us). Put simply, when you receive a customer complaint, doing nothing should simply not be an option.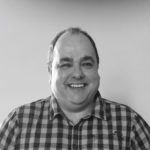 Jason Williams
Legal Advisor