Although you will all deal with complaints in your own way, it is worth repeating the contents of the Financial Ombudsman Service (FOS) website on complaints:
All businesses regulated by the Financial Conduct Authority (FCA) must follow complaint-handling rules. These require each business to have in place and to follow an effective, clear complaints-handling process.

Under the rules, businesses must:
have processes for handling complaints fairly and promptly
publish a summary of their in-house complaint handling process
refer in writing to the availability of this summary at (or immediately after) the point of sale or the point of first contact with the customer
give this information in writing to customers when requested and when acknowledging a complaint
When handling complaints, your business should:
send the customer a prompt written acknowledgment or a summary resolution communication (if the complaint can be resolved within 3 business days)
keep the customer reasonably informed about the progress of their complaint
send the customer a final response
You must use this procedure to deal with any customer complaint.
So, your business should have a written complaints procedure, preferably visible on your website.
HR Manager
So simple even a child could use it
HR Manager is designed to assist employers manage their legal obligations in relation to Employment Law, Human Resources, Health & Safety and Data Protection. Fully utilising HR Manager will demonstrate best practice, assist in the meeting of legal obligations and show due diligence.
Here is an example:
Treating Customers Fairly – Alternative Dispute Resolution
In the unlikely event you experience a problem, we have set out below our complaint procedure:
Please contact us immediately if you have a problem. We cannot be responsible for any work you have undertaken on your vehicle elsewhere.
We will discuss your issue with you and this may involve liaising with the finance company and/or warranty provider if you have one.
If you would like a repair, replacement, price reduction or refund, you will need to provide evidence of the alleged fault and personally bring the vehicle back to our premises which will normally be at your cost, unless otherwise agreed. We will use our best endeavours to minimise any inconvenience to you.
If we cannot verbally agree on a way forward, we ask that you put your complaint in writing. We may pass this complaint on to our legal team.
If we reach deadlock, you will be advised, in writing, that we cannot agree a settlement. In that deadlock letter we will provide you with the details of an approved Alternative Dispute Resolution (ADR) provider to whom you can refer your complaint.
If your complaint relates to how your finance was arranged, you can refer the matter to the Financial Ombudsman Service at www.financial-ombudsman.org.uk
ADR is designed to be an alternative to court and as from 1 October 2015, if we cannot reach an agreement about a repair, replacement, price reduction or refund, we are required by law to inform you of the name and website address of a Trading Standards approved ADR body to whom you can refer your complaint. However, we are only obliged to participate in ADR if it is a condition of any trade association to which we belong. You will be advised of any such membership condition in the deadlock letter as part of our complaints procedure.
A list of ADR approved bodies can be found at :-
www.tradingstandards.uk/advice/ADRapprovedbodies.com
If you require any more information, please get in touch.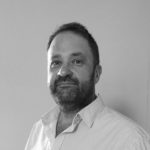 Darren Fletcher
Legal Advisor